Looking For A Free In Home Estimate?
We Can Come Out To Your Home or Office To Provide A Written Binding Estimate. Call Us Now.
Moving Made Easy
South Florida Van Lines is a company committed to integrity. From customers, to co-workers, to community, our principles are emphasized and upheld in every aspect of our business. We treat people with respect. The mission of South Florida Van Lines is to continuously strive to exceed our customers' expectations in value and high standard of satisfaction. To always conduct oneself with honesty and fairness.
At South Florida Van Lines, we implement care about everything we do. We are the "Movers Who Care". We believe this attitude is what drives us and brings success.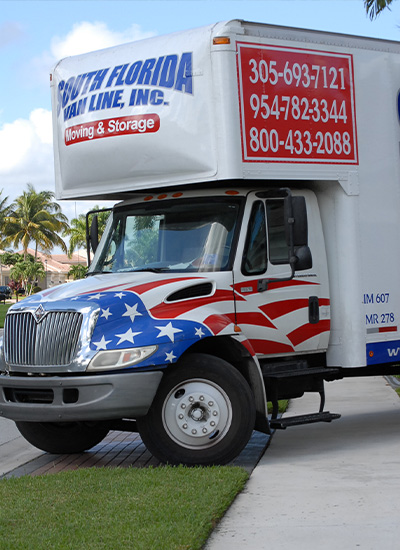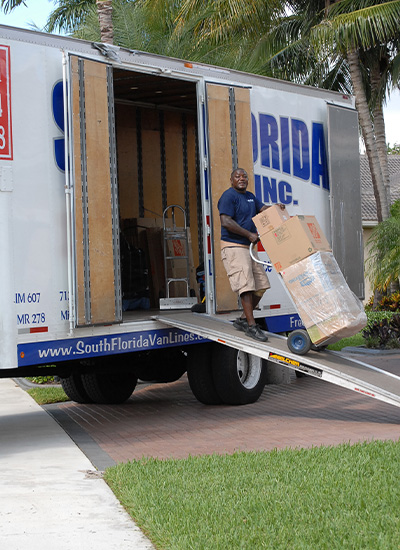 Why Choose Us?
Hiring a moving company to move your items from one destination to the next requires you to trust the best moving company you've hired. Anyone can offer Florida moving companies services, but not everyone possesses the proper credentials. Since our opening in 1983, we have maintained an A+ Rating with the Better Business Bureau showing our commitment to quality.
With over 30 years of experience, our Miami moving company has been providing quality service at the best prices to all of South Florida. Our years of experience has taught us a method to train our crews more effectively, prevent damage, and hiring the best people in the field.
Fіndіng а mоvіng соmраnу thаt іѕ сараblе оf hаndlіng уоur рrесіоuѕ аntіquеѕ іѕ а ѕеrіоuѕ tаѕk. Аntіquе оbјесtѕ mау bе vеrу frаgіlе аnd аrе uѕuаllу ехреnѕіvе whісh mеаnѕ thаt уоu ѕhоuld саrеfullу rеѕеаrсh whо саn mоvе thеm еѕресіаllу іf уоu аrе gоіng аwау оn а lоng dіѕtаnсе. South Florida Van Lines is dedicated to all your moving needs especially when you are moving a family antique or collectible. Having experience moving precious cargo for several museums and art galleries, South Florida Van Lines is a name you can trust.
Mobiles phone have become an inseparable part of our lives. We can now surf the web, log onto our social networking websites or just carry out leisure activities for hours on your phones without getting bored. But, what happens if you are just quietly going through your Whatsapp messages and before you can realize the phone just shatters.
When a crew member is hired at South Florida Van Lines, they will be trained in over 200 supervised hours along with 30 hours of classroom training. This allows our workers to work together to make sure your furniture is moved without mishap.
 Average of 5 based on 72 Ratings
Happy Clients Say About Us
Latest News