Hiring Professional Movers for Easy Relocations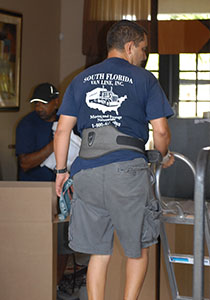 Even if you are very encouraged by the new place you're moving into, either by a new job, a new love or a city, the process of moving can be stressful. This is not just about unpacking your whole life into boxes. Hiring professional movers to help you with your new journey is advised.
It may think that hiring professional movers might be pricey. That is why you might be tempted to do the whole thing yourself. However, without the help of professional movers you can be in trouble in the middle of the move. But before you ask all of your friends for an assist on the big day, consider that the benefits of hiring moving assistance might just outweigh the cost. You'll be less likely to injure yourself or damage your belongings, and the process will be over faster. Plus, your friends will thank you!
The benefits of hiring professional movers to include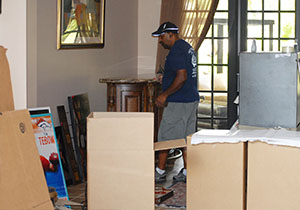 *Speed: You might move once every few years, but professional movers can conduct multiple moves in a day, several days a week. That means that they're experts at finding the fastest, most efficient way to complete even a whole-house move. A process that might take you the whole the day can be completed by our experts in a matter of hours. Our South Florida Van Lines crew knows how to get the items down the stairs and out the door correctly the first time.
*Safety: Professional movers have the knowledge and skills to move large heavy objects without injuring themselves or damaging your belongings. They'll be less likely have an accident or drop something valuable than you or your friends might be. They're also licensed to drive large moving trucks, even in urban areas with heavy traffic, whereas a DIY job might put you more at risk for accidents.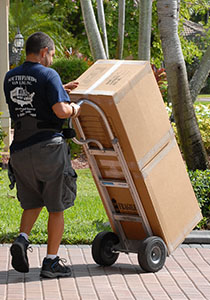 *Security: Do you know the proper way to box up dishes or wrap your expensive flat-screen TV for a road trip? Are you confident you can get your sofa through that narrow doorway and down the stairs without scratching the leather or the walls? When you hire South Florida Van Lines moving company to tackle the job of getting your possessions to their destination in one piece, you're getting professional movers who know how to protect delicate items and the floors, walls, and fixtures in your building. Plus, in many cases, you can purchase insurance along with moving services, for added protection. If you damage your expensive coffee table yourself, you'll be the one footing the bill.
Relocation services are available at a variety of price points and with a variety of service offerings. From bare bones lifting and driving to careful packing and organizing help, and from cross-town moves to cross-country ones, with a little research, you can find a moving company that meets your needs. If you're worried about the cost, think ahead. Picture yourself all settled into your new space, relaxed and calm and injury-free, surrounded by your undamaged possessions. Imagine celebrating with friends, instead of hauling furniture with them. If the financial trade-off is worth it for your safety and peace of mind, call professional movers today.
A Family Owned Van Line With Care As Our Most Importance
We are never too far from your reach. If you wish to contact us for any reason, fell free to call or email. We can provide a free moving quote online or in person based on your availability.
How to Contact Us:
Toll-Free: 800.433.2088
Phone: 305.691.2700
Fax: 305.691.0208