Relocation Moving Service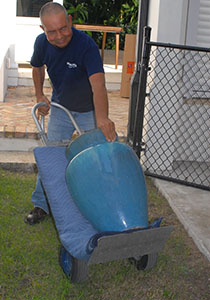 Are you looking for a relocation moving service? Time flies once you are planning a big move, especially if it is a long distance relocation. There are a ton of things to take care of, and although you have been probably chiseling away at your to-do list, there are a lot of tasks that can't be handled that far in advance. Because the final two weeks before the move are going to be hectic, below are things that you need to remember to do, so if they are not already on your list. Make sure that you add them, so they are not forgotten!
Verify the Moving Date
Understand that although it is important to double check the date with your movers, you also need to verify it with your utility companies, post office, babysitter or nanny and current landlord, if applicable. If you are moving children during a school year, make sure the moving day does not conflict with mid-terms or finals. If it does, see if other arrangements can finish.
Transfer Medical Records
Have you already found a doctor and dentist at your new location? There are a lot of referral companies that can help you. It is a good idea to have your records transferred before the move, especially with children. Are you currently taking any medication? If yes, make sure you have enough to get you through the move, and see if your pharmacy will transfer your prescription to the new location with no difficulty. Otherwise, you will need to go pick up a written script from your doctor.
Know What Items You Can't Ship
Before you simply toss that can of aerosol hairspray or bottle of bleach in one of your moving boxes, you should know that there is a long list of items that cannot be shipped because they are flammable or combustible. Hot and cold temperatures with some of these items can cause dangerous situations.
Mover Restrictions
Are there items that your movers will not handle? Some will not move certain items, such as handguns, alcohol, photographic supplies, and thermometers if they contain mercury.
Drain Gas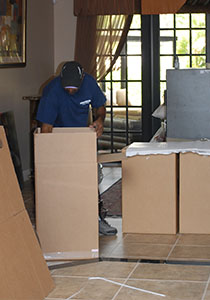 If you are moving a lawnmower, snow blower, kerosene heater or gas grill, the gas and oil should be drained. If you are shipping a car or motorcycle, the shipping company may require that it have only a quarter tank of gas.
Prepare an Essentials Box
Depending on how far you are moving and the number of people in your house, you might need a few essential boxes. These boxes will be filled with important things that you will need and items you will use that you won't want to dig for at the new place. This could include clothes, toiletries, toys, snacks, important documents, first aid kit, and necessary tools, such as a hammer, nails, and screwdriver.
South Florida Van Lines – Relocation Moving Service
We are a family owned business serving Miami -Dade Area for more than 20 years. Our commitment with every client is giving them the best moving experience. We have gained an outstanding reputation within the moving industry, as every client would recommend our relocation moving service at any time. Please don't hesitate to give us a call for a free estimate at 305-912-2338 or fill out a quick form!
Follow us on Facebook.