Professional Movers Miami Beach Florida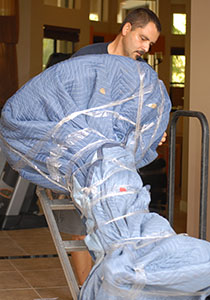 Are you looking for professional movers Miami? People who are responsible for packing, moving and unpacking goods are called movers. They work on moving companies, which are responsible for how customers belongings are moved from one place to another. These belongings should arrive in perfect condition, and for this reason calling South Florida Van Lines is the best option.
Due to a large number of people settling in Miami Beach and the introduction of many new projects of both residential and commercial sector, businesses move from one place to another at a frequent rate. We at South Florida Van Lines are Global expert movers providing excellent services in Miami-Dade County.
Benefits of Professional Movers in Miami Beach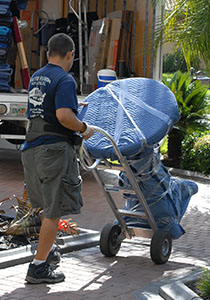 Our company has better expertise, gadgets, tools and vehicles that can be made available for use according to the load of the move. At South Florida Van Lines we will provide extra services along with the services of packing, loading, move, unloading, unpacking and assembling the furniture back together around the house.
Another benefit of using our professional movers Miami service is that we have a storage facility. In case a closing on a home take a little longer than expected, we can unload your belongings in an aired warehouse facility until we can move your belongings to your new destination. The work involved in moving from one place to another is quite tricky. Household items, especially those that are delicate have to be handled with care while moving. Additionally, we can provide our clients with damage insurance in case of any accident.
One more benefit of choosing our professional movers Miami crew is their years of experience and technical skills in the moving field. Therefore, the staff is not limited to one or two teams. More teams can be assigned to the moving process for larger moving projects if the need arises.
A Family Owned Van Line With Care As Our Most Importance
We are never too far from your reach. If you wish to contact us for any reason, fell free to call or email. We can provide a free moving quote in person based on your availability.
 How to Contact Us:
Toll-Free: 800-433-2088
Phone: 305.691.2700
Fax: 305.691.0208